How to listen to The Weeniecast
Check out the latest episode in the provided Apple Podcasts player, or listen via your favorite app!
This embedded player will allow you to listen to the show within your Apple Podcasts player. If you're on Android, simply scroll to the bottom of the page, and find the "Follow our podcast" area and click your favorite app of choice!
Follow the podcast in Apple Podcasts!

If you've enjoyed listening to the 'Weeniecast' over the past few months, you're going to love our new 'Weeniecast' premium show - for winners!

This podcast is exclusive to our Apple Podcast subscribers.

This show will be perfect for you if you want to get more actionable, practical advice from us on topics such as increasing mindfulness and productivity - even if you're struggling with ADHD!

Want to learn more? Click the poster (or here) to be taken to the show in Apple Podcasts.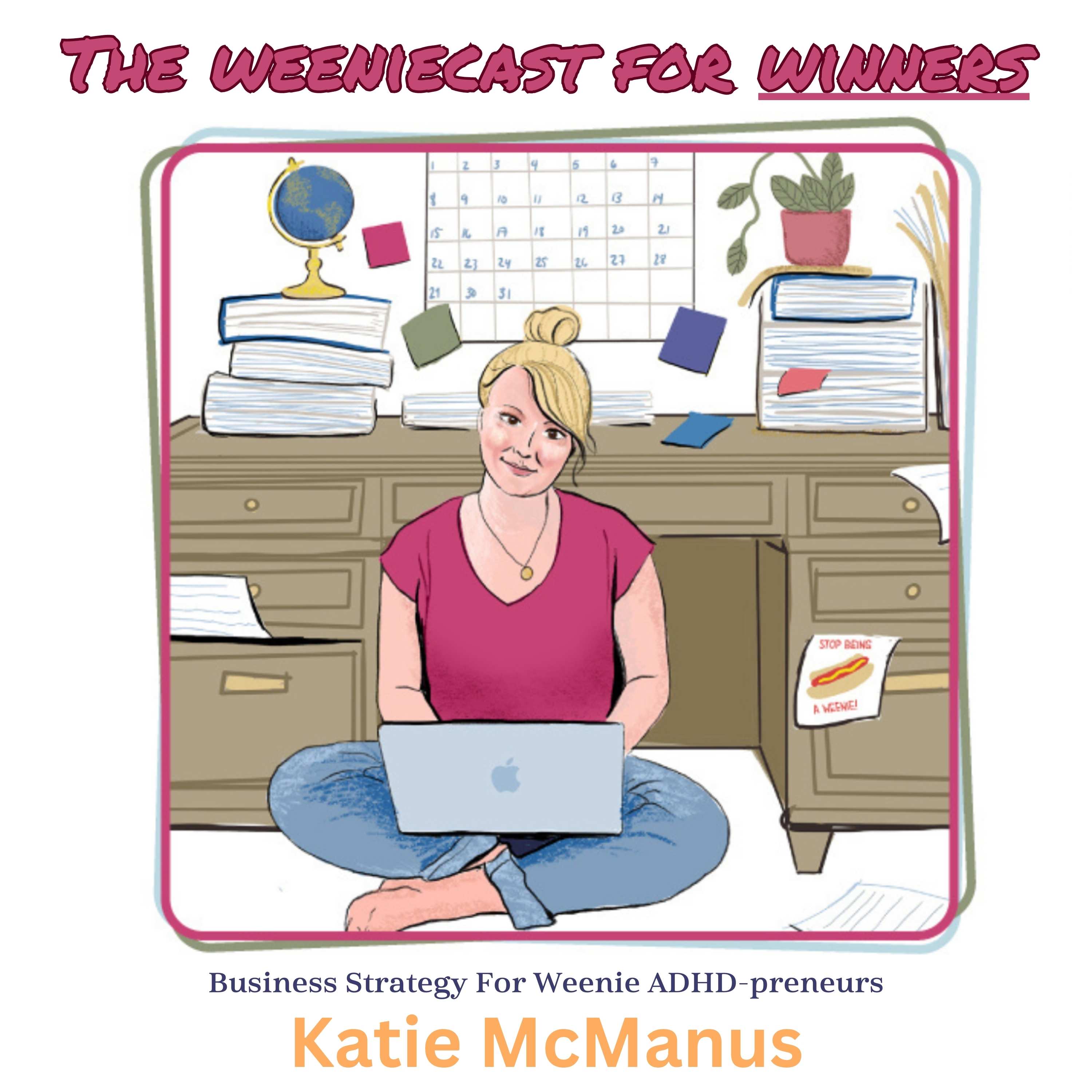 Join the weenie ADHDpreneur community!
Members of the weenie ADHD-preneur community enjoy exclusive bonus episodes of the podcast, access to a private knowledge-sharing community of other entrepreneurs who are just like you, and extra time with Katie to work on your business!

Join now